Engineering Report Systems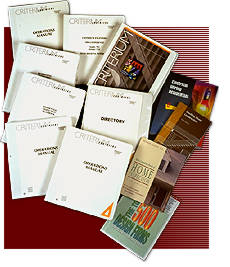 For over 60 years, Criterium Engineers has continuously developed and refined systems for creating and building engineering reports. They are the industry standard. Our reports:
Provide clients with clear and useful information, in layman's terms.
Simplify the writing process, making it easier to produce better quality reports, faster.
Minimize your exposure to risk.
As an affiliate, you receive:
Our copyrighted residential standard paragraphs and computerized report generation system.
Templates for property condition reports, progress inspections, environmental site assessments, and other services.
Access to reserve study software developed in coordination with KPMG.
A library of practice handbooks detailing various services and clients with simple proposals, reports, and sources of additional information.